Recent Posts
About us
A container house manufacturer with rich export experience!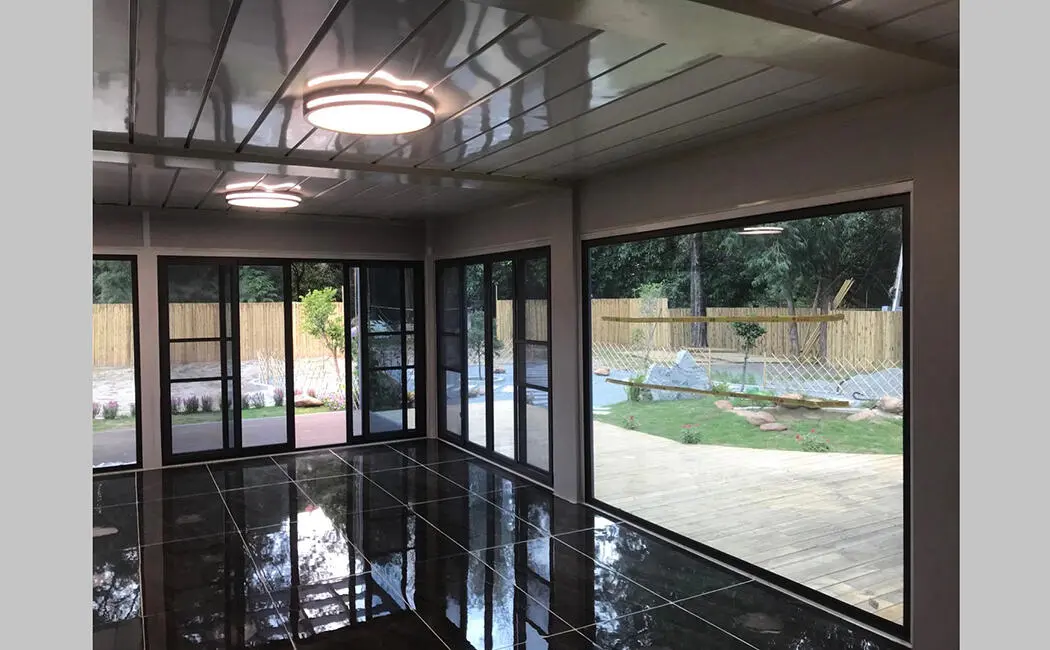 Why consider using sea containers to transform the house?
01 Strength and durability
This is simple. In terms of its initial use in transportation, marine containers are designed to load and stack. They can also withstand harsh environments.
02 low cost
The number of used marine containers is much lower than that required for brick concrete structures. Not only that, you can save on building larger and more expensive foundations. Considering that labor expenditure is much less, even buying brand-new containers is relatively cheap.
03 modularization
Shipping containers are Lego building blocks in the construction industry. Combining containers into larger structures simplifies design, planning and transportation. This also allows you to have a home where you can grow up with you!
04 Eco friendly
The average shipping container weighs about 3500 kg. Used containers can not only facilitate recycling, but also reduce the demand for bricks and cement.
05 The sea container room is provided for the rich
Error: Although houses worth millions are built in containers, the overall concept of container houses was originally used as an affordable housing solution. Over the years, hundreds of affordable marine container houses have been built, including some less than 200000 yuan.
06 All marine container rooms are environmentally friendly
Error: Unfortunately, one of the top professionals in building marine container houses may not be fully applicable to all these houses. The biggest reason is the use of brand-new shipping containers, which is obviously not as environmentally friendly as recycled second-hand containers, but it may still be more environmentally friendly than traditional houses.
07 Shipping container houses can withstand hurricanes
Partially correct: after a hurricane or other natural disaster, the container may be blown away by the wind, but keep the box intact. If the containers can be properly anchored on the foundation, they can withstand strong winds.
08 View actual shipping containers
Shipping containers are the foundation of your new home, so make sure what you see (online or otherwise) is what you get. Pay attention to accurate materials and dimensions.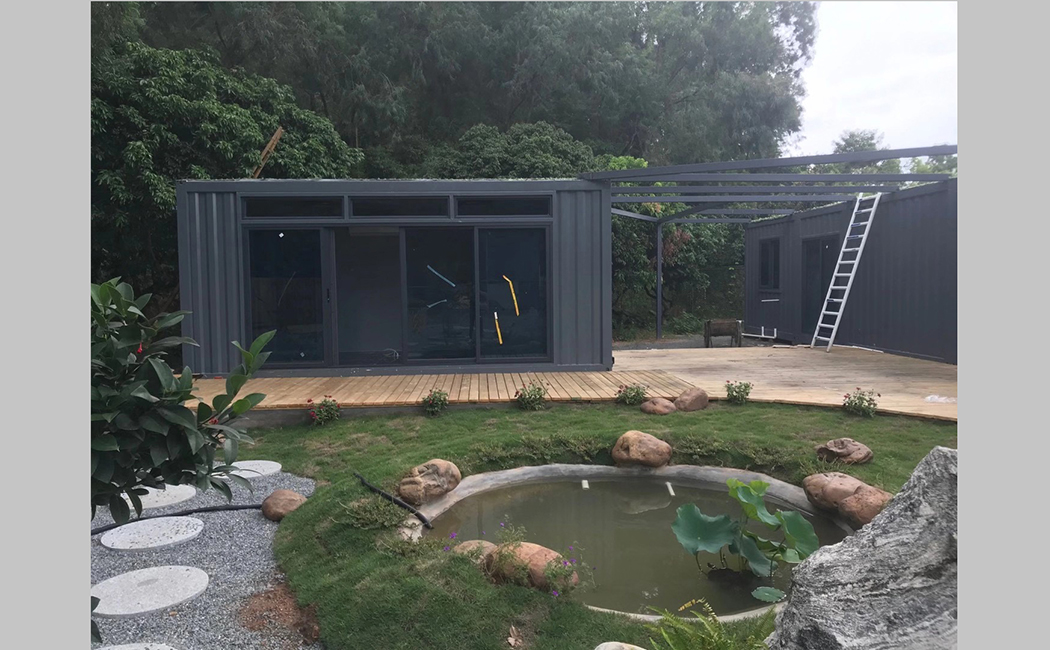 09 There is a trick to increase the height of some ceilings
If you are willing to consider paying an additional fee for each container (usually 1.5 times), you should consider buying high cube containers, which are the same as ordinary containers, but 30cm higher than ordinary containers. The extra cost is worth it, especially if you're considering a ceiling.
10 Study the building codes in your area
Different cities (or even different areas of a city) may have different rules and regulations for the construction of marine container houses. Before you start building a house, make sure you are familiar with approval issues and are ready to consult with relevant departments such as the local planning bureau.
11 Find the right contractor
Houses have existed for thousands of years, but marine container houses have not yet. Having suitable contractors, especially if they have experience in the kind of house you imagine, can reduce detours, reduce construction time, ensure the smooth construction process, and solve many possible problems. You may also want to deal with the project manager of the project to understand the progress of the project, rather than staring at each different internal and external work, but in order to save money, if you are confident, you can take charge of the whole project and let the contractor take charge of various sub tasks, such as welding, piping, thermal insulation, etc.
12 Take the time to choose the right insulation material
For container houses, the most popular choice is spray foam insulation. This is because you want to keep your home insulated and create a moisture barrier to prevent moisture from entering your container house. The only drawback of spray foam insulation is that it is more expensive than thermal insulation. In the case of tight budget, you should consider heat insulation panels. Heat insulation panels can also provide the same amount of heat insulation effect, but you will lose some internal space (about 2.54cm per wall).
13 Choose the floor carefully
Would you like carpet or tile? How about durability? You can replace a carpet every few years, or install a floor that can be used for a long time and easy to clean. Your contractor can help you make a choice, but the decision must be yours and carefully considered.
14 Consider the options available for the pipe
The appearance and feeling of the whole container house can be improved by changing the paint, decoration and decoration, but the pipeline may only be done once. It is a good idea to know all the options available and their long-term advantages and disadvantages.
15 Understand the structure of container
You don't need to know the details of how physics works, but it is very important to understand the basic structural integrity. For example, two long walls have both load-bearing and support, so if you want to open a hole in the side plate of the container and then cut a hole, you need to balance the load-bearing of the wall.
16 Purchase all containers from the same manufacturer
Shipping containers from different manufacturers may vary slightly in quality and size, and their combination may eliminate the convenience of using containers to build modular structures. Therefore, it is very necessary to find manufacturers suitable for your region and needs and purchase uniformly.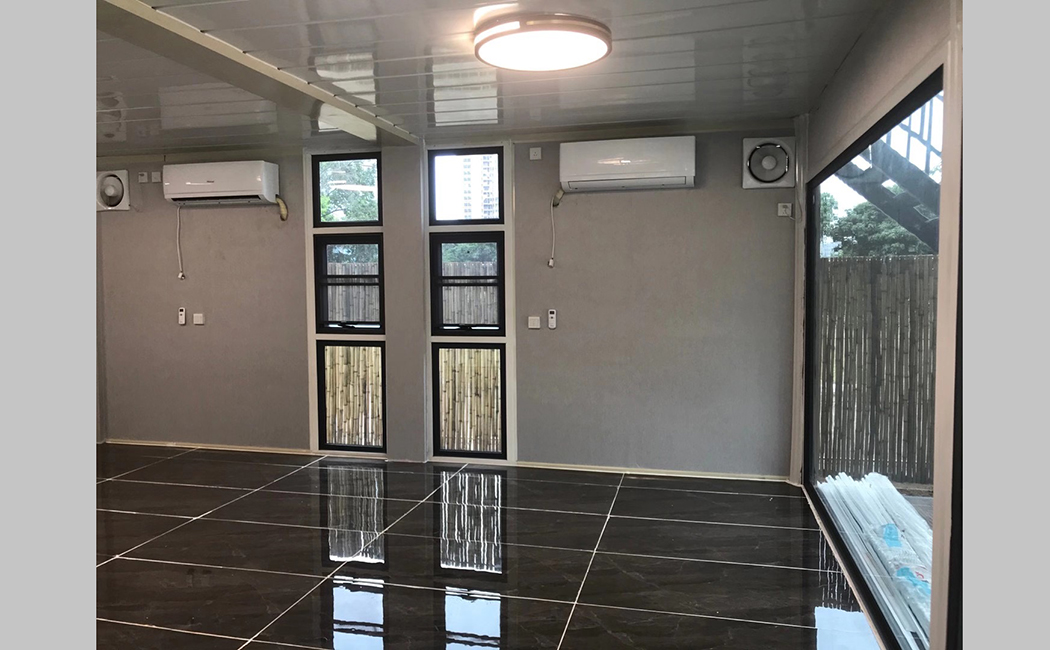 17 Simplified plan
The complexity of building a container house depends on yourself. Like any type of construction technology, container houses offer a wide range of possibilities. If you don't have much experience or confidence, you can start simply. Maybe in the future, you can try a more complex container building. The advantage of container houses is that they are easy to upgrade, so once you have accumulated your initial experience, you can add additional rooms, floors and even a swimming pool at any time!
18 Cut as little as possible
Every cut you make on a container takes time and money, and will complicate the structure (please consider the #15 above). Try to stick to a design that requires the least number of cuts.
19 Finish the design and stick to it
This is a follow-up to the previous prompt. Each cut requires a certain cost, but when you cut off a part of the container, it takes a lot of cost and time to rebuild it, which can avoid making a new decision. Visit as many container houses as possible to get inspiration for your design, and then try to find the right supplier to build the one you like.
20 Minimize welding requirements
Welding is expensive and time-consuming, so there should be a construction plan to minimize welding.
21 There are more plans than you think
If you want to build a container room under tight budget, you can at least make a plan. Give yourself time to calculate the input cost of container room design and various architectural elements you are willing to invest in, so as to ensure that you do not exceed the budget in the end.
22 Track the cost of the last dollar
Follow up all expenses according to the budget; This will prevent you from overspending at the last minute.
23 New or used containers... The ultimate problem
We know that the cost and environmental protection of the house are directly related to the choice of new and old containers. Buying recycled second-hand containers can be tempting, but it can also pose many challenges. You also need to carefully examine all containers you purchase and prepare for defects that may become apparent over time. A good compromise is the "disposable" container, which has only been used once. They are cheaper than new ones, but they wear much less than obsolete containers. When you choose the right supplier, you can consult the other party to make the right choice.
24 rational choice
To save money, make a wise choice: don't be stingy with things you can't change easily, such as the container itself. On the other hand, cheap paint work can be quickly redone at a low cost, but please consider the future cost of one-time savings and indulgence. Good paint is relatively expensive, but it can keep the paint from falling and decolorizing for more than 10 years, which is more cost-effective. So before making any decision, make sure you don't sacrifice security or legal compliance to save money.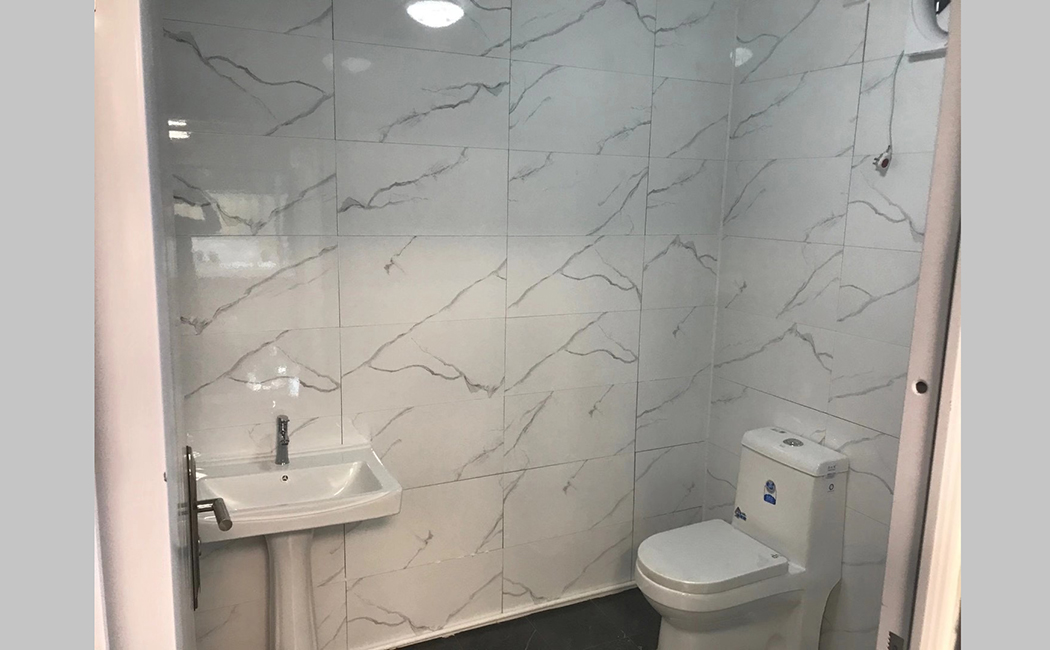 25 Select low maintenance
Another good way to save money is to use building components that require low maintenance. From maintenance to cleaning, all this applies.
26 Check the quality of all containers
The bottom container needs to be structurally properly stacked. This should be true for most new and disposable containers, but for older containers, it is best to check carefully to ensure reliability.
27 Corner post to corner post
Containers are designed to be stacked on sea going ships. On board, they stack one container of the same size on top of the other, and arrange the corner posts on the other corner post. If you look carefully, you will find that the corner post is only a little lower than the bottom of the container and a little higher than the top of the container. The corner column and floor of the container are designed to bear the weight of the container and the container above it. So you want to do the same for your stacked container design. If you are stacking 2x20 'containers and 1x40' containers, make sure that the 20 'container is at the bottom so that all four corner columns of the 40' container can be set. If the operation is reversed, the 20 'corner column will not be properly supported and the 20' corner column may fall from the top of 40 '. If your design does not allow this, just build a bracket for the corner column.
28 Learn how stacking enhances structure
The design of marine containers is very strong, but limited to some aspects. When they are stacked, their weight is transferred through the corner column to obtain high stability. On the contrary, this is not applicable if the container is to be buried in an underground shelter, which will exert a force (soil weight) on the roof and walls of the container.
29 Lock containers securely together
Ensure that stacked containers can safely withstand adverse weather conditions (or noisy parties inside!) You should lock them together with a twist lock.
If you have reached this point, you may seriously consider the transformation of marine container houses. So far, this idea seems quite reliable. Before concluding this article, let's start from the perspective of "devil advocate". The following points need to be considered:
30 Devil in detail
The reuse of containers seems to be a low-cost and low-energy alternative to the traditional construction methods. However, only in the construction process can people realize that the metal box can be turned into the carrier needed by the house. Depending on the condition of the container and the expectations of the final house, it may be necessary to sand blast the exposed structure, replace the floor, and cut the opening into metal. All these processes, as well as others, require additional accessories and generate waste. However, based on the environmental protection of using recycled shipping containers, suppliers can be required to transform waste leftover materials and cut shipping container plates into household or craft ornaments.
31 Correct size and shape
The size of the standard container limits the living space, with a ceiling of less than 2.44 meters (assumed to be insulated). In order to provide comfortable space for life, work and dining, several containers need to be combined in a correct way.
32 The economic situation of your city
In many areas, containers may be in large supply and cheap because it is too expensive to transport them back to the port of origin. However, in some places, it may be cheaper to build a similar house (cabin) with wood, and with the increasingly popular 3D printing material technology. However, no matter what form you choose, the prices of containers, light steel structures, cabins, prefabricated module houses and tents are different. Don't blindly compare the cost per square meter horizontally. Please carefully select according to the actual material parameters, compare the prices vertically and make rational decisions!